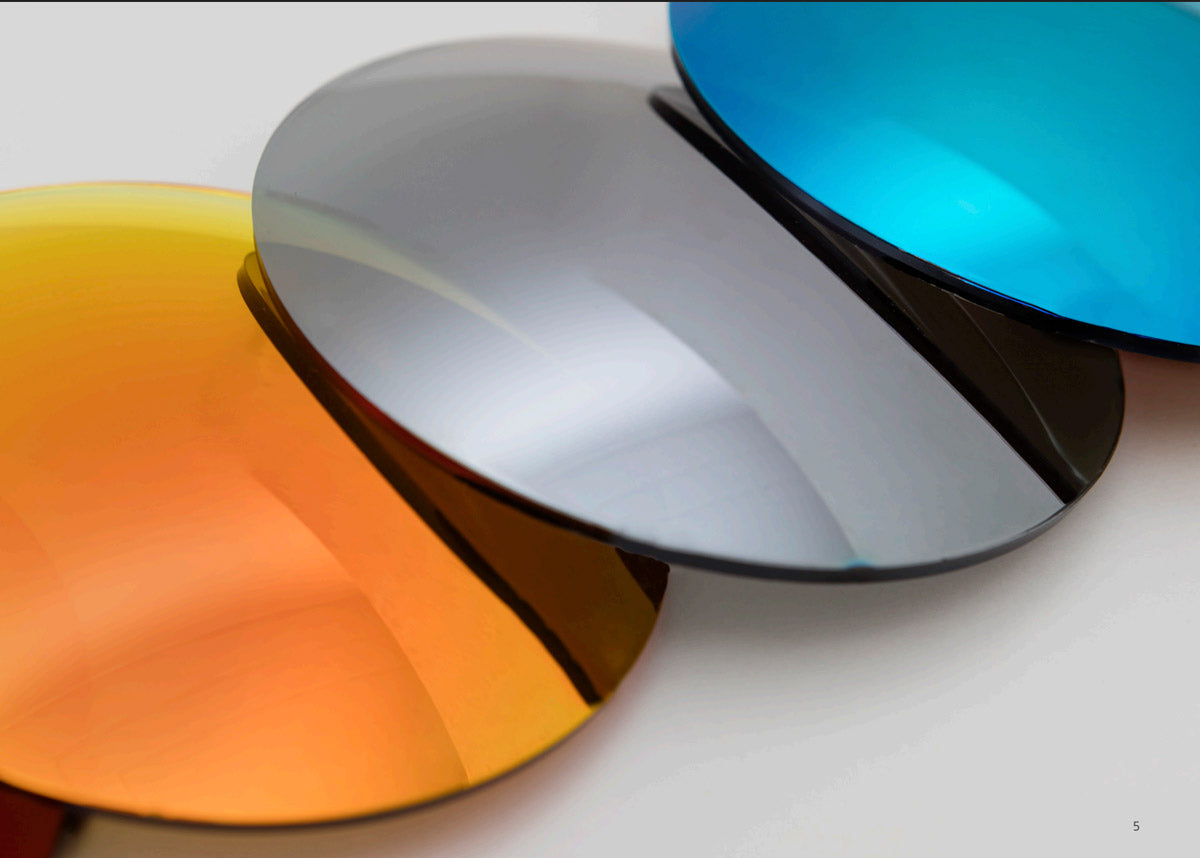 Redefining Vision: When Cutting-Edge Technology Meets Design
At Skeleton Optics, we're committed to delivering exceptional performance and clarity in every product we make.
That's why we're thrilled to partner with Zeiss, a world leader in optical technology. With over 170 years of pioneering innovation, Zeiss enhances our sunglasses with cutting-edge lens technologies that promise to transform your vision.
From the calmest of settings to the most extreme outdoor adventures, experience a world crisper and more vibrant than you've ever seen before with Skeleton Optics equipped with Zeiss technology.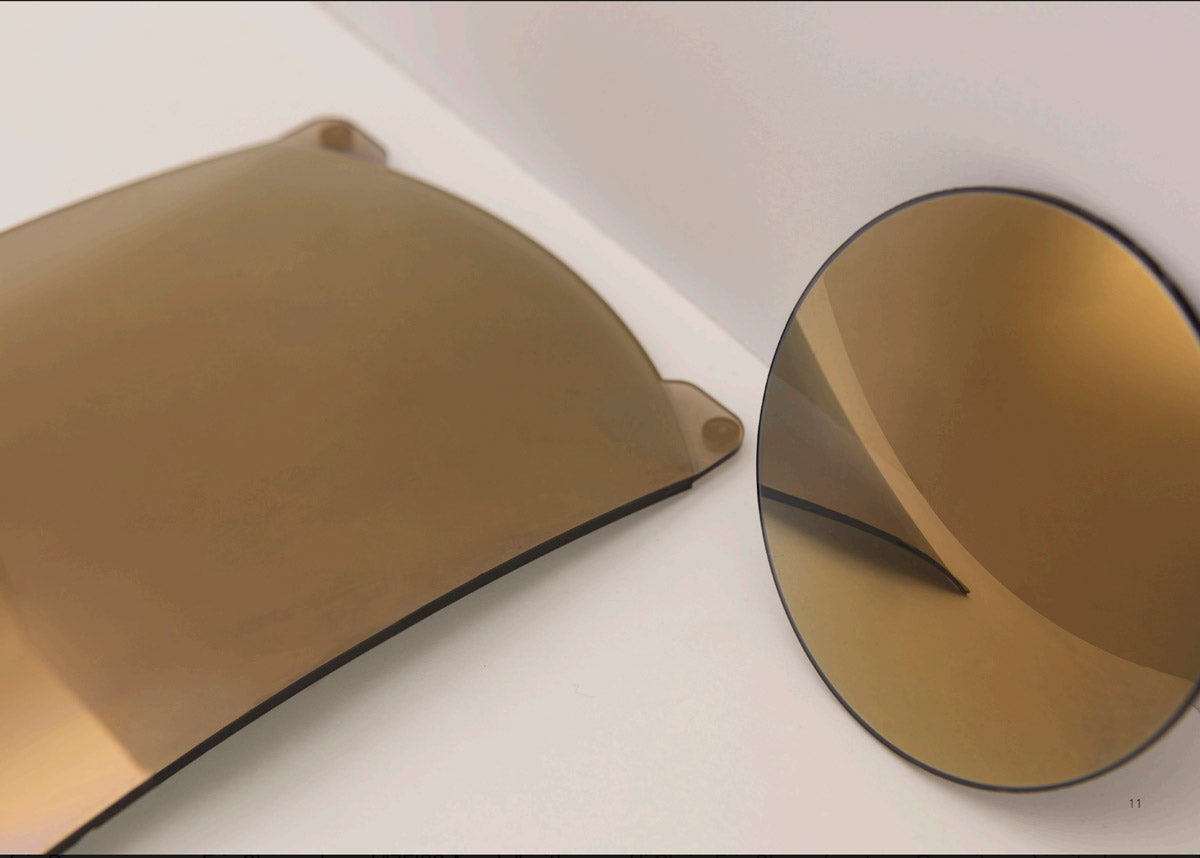 Superior Performance with Zeiss Technology
At Skeleton Optics, we believe in equipping our customers with the very best, and that's why we've partnered with Zeiss, the global trailblazer in lens technology. Zeiss has long been a trusted name in optical performance, ensuring superior clarity, accuracy, and durability.
The Zeiss technology implemented in our sunglasses, from Tri-flection Mirror to Ri-Pel and Tri-Pel, offers a clear, high-performance view that rivals no other. It's not just about seeing the world, but experiencing it in vivid detail, with colors and textures brought to life.
Whether you're an adventurer or a style-savvy urbanite, Zeiss technology takes your visual experience to unparalleled heights.
Tri-Pel: Fusion of Optical Innovation and Lifestyle Aesthetics
In our quest to achieve the zenith of lens technology, we introduce Tri-Pel - an amalgamation of two premium coatings, the Tri-Flection Mirror and Ri-Pel Coating. This innovative combination yields remarkable performance characteristics.
The Tri-Pel technology boasts advanced hydrophobic and oleophobic properties, resulting in an effortless repulsion of water, sweat, oil, sunscreen, and dust. This ensures your lenses stay clear and clean even in challenging environments, thereby guaranteeing unobstructed vision at all times.

Our Zeiss lenses are exceptionally easy to maintain. Thanks to the anti-smudge and easy-to-clean properties of the Tri-Pel technology, fingerprints and contaminants are effortlessly removed, making the lens cleaning process a breeze. Unlike conventional mirror lenses, the Tri-Pel coating is less prone to smudges and easier to clean, making it an unrivaled choice for dynamic outdoor activities or for daily use.

The Tri-Pel technology also provides high compatibility without significantly altering the original lens tint and light transmission. It offers a broad range of subtle tints, blending aesthetic appeal with high performance. This technological advancement provides users with the flexibility to seamlessly transition between diverse activities without compromising on style or comfort.

In essence, the Tri-Pel technology from Skeleton Optics amalgamates superior performance and lifestyle aesthetics, delivering a next-level optical experience that is unparalleled in the eyewear industry.
Want to see the fish ....choose Skeleton optics with Zeiss lenses
the perfect combination.
Bill S.
I was skeptical buying glasses that expensive without trying them on. I can testify I fished all day with them today and forgot they were on my face. Highly recommend!
Chris D.
Vivid Visions: Explore Our Lens Color Options
Discover a world of color like never before with our diverse array of lens hues. Each color, created by Zeiss, is meticulously crafted to offer optimal clarity and contrast in specific light conditions, enhancing your visual experience. Embark on your next adventure in style and comfort, with lenses that don't just protect your eyes but amplify your vision too.
Blue Gun Lens
Ideal for those who are out on the water, the Blue Gun lenses dramatically reduce glare and protect your eyes from harmful rays while improving color contrast. The blue mirror coating excels in bright conditions, offering a stylish and functional option for watersports enthusiasts or beachgoers.
Bronze Titanic
The Bronze Titanic lenses are versatile and comfortable for prolonged wear. With their warm tint, they're perfect for medium to bright light conditions. These lenses provide excellent contrast and depth perception, making them great for varied outdoor activities on both water and land.
Petrol Green
Petrol Green lenses offer a high contrast perspective, making them ideal for those who find themselves in and out of shaded areas. This color enhances visibility in low light conditions and is suitable for activities like trail running, fishing, and golf.
Silver Chrome
The Silver Chrome lenses are the jack of all trades. These lenses offer natural color perception and comfortable vision in various light conditions, from overcast to bright sunlight. They are highly reflective to reduce a significant amount of glare making them a great fit for activities in bright sunlight.